The CGTC libraries have thousands of books supporting the Health Sciences programs. Search the Library Catalog using your program name to find books in your field. Here are some example book searches:
dental hygiene

PSB

anatomy
nursing care plans
NCLEX
Health Occupations Entrance Exams
Call Number: R 838.5 .H43 2013
ISBN: 9781576859223
Saunders Comprehensive Review for the NCLEX-PN Exam
Call Number: RT 62 .S53 2016
ISBN: 9780323289313
Taber's Cyclopedic Medical Dictionary
Call Number: R 121 .T18 2013
ISBN: 9780803629776
Pass the PSB! Health Occupations Aptitude Exam Study Guide
Call Number: R 838.5 .P77 2013
ISBN: 9781481200684
Searching the Library Catalog
GETTING STARTED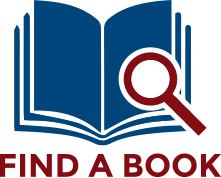 Click on the Library Catalog icon to the left to visit the CGTC Library Catalog.
You can also access the catalog from the CGTC Library Homepage. Look for "Find A Library Book" button in the lower left-hand side of the library website.
---
HOW TO SEARCH
From the main screen for the CGTC Library Catalog, you can (1) do a basic search with keywords; (2) run a more advanced search; or (3) browse by author, subject or title.
SEARCHING THE LIBRARY CATALOG
There are many different ways to find books in the library catalog. Below are some tips for what type of search to use. If you are not sure what the best option is, try a BASIC SEARCH. Remember, if you need assistance in finding materials - you can always contact the library staff.
BASIC SEARCH
Just exploring? Enter your keyword search terms into the basic search bar, just like you would for a search engine (Google, Yahoo, etc.). Example searches using the basic search option are:
anatomy atlas
cancer treatment
medical ethics
mental illness
ADVANCED SEARCH
Are you searching for a specific book or author? Try the advanced search option. Your search terms may look like these:
Gray's Anatomy for Students
Nursing Diagnosis Handbook
Richard L. Drake
BROWSE BY SUBJECT
Looking for all books for a particular topic or for your program area? Trying browsing by subject! Example subject searches could include:
emergency care
medical terminology
orthopedics
pharmacology
surgical technology
Books are shelved by SUBJECT. When you find your book in the library - take a look at the other books on that shelf! You may find an additional resource for finishing that paper.