The CGTC library many books and ebooks on business and marketing basics. Once you have finished researhing your marketing plan, you may find our resources helpful in your writing process. Search the Library Catalog using your program name to find a full list of books. Or try these suggested search terms for books on business planning and marketing:
Business planning

Marketing plan

Report writing
Searching the Library Catalog
SEARCHING FOR BOOKS IN THE LIBRARY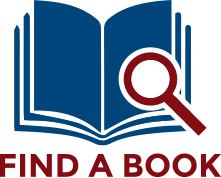 Click on the Library Catalog icon to the left to visit the CGTC Library Catalog.
You can also access the catalog from the CGTC Library Homepage. Look for "Find A Library Book" button in the lower left-hand side of the library website.
---
HOW TO SEARCH
From the main screen for the CGTC Library Catalog, you can (1) do a basic search with keywords; (2) run a more advanced search; or (3) browse by author, subject or title.
Search results will include books available to check out from the library and ebooks available online! Click here for more information on how to use our ebooks.
Books are shelved by SUBJECT. When you find your book in the library - take a look at the other books on that shelf! You may find an additional resource for finishing that paper.
Below is a selection ofeBbooks available for your assignment. Click the book title to read it online - the GALILEO password is required for off-campus users. Be sure to check the Library Catalog for additional titles available online and in the library!